509 Springridge Rd. Ste J. Clinton, MS  39056 601-708-5122 OR 601-476-2854 

Major Scales Music School Clinton MS  Play the music YOU love   

Major Scales Music School Give the Gift of Music

Give the gift of music. Order your gift certificate for your loved one this holiday season. 

Gift certificates are great for...

1. Adults who are hard to get a gift for. 

2. Music loving family member or friend.

3. Received an instrument for a birthday this year but need help getting started.

4.  A person receiving an instrument this holiday. Lessons will complete the gift!

Choose your gift package.  Order before December 1st to receive  these best discounted deals!

Prices listed below are for Gift Certificate promotions only.  All lessons given are weekly 40 minute sessions.

Voice-Guitar-Piano-Orchestral Strings-

  1 lesson - $ 32.00

 4 lessons - $110 save  $5.00

 8 lessons - $220 save  $10.00

12 lessons - $330 save $15.00

Brasswind - Woodwind lessons

  1 lesson - $ 35.50

 4 lessons - $125 save $5.00

 8 lessons - $250 save $10.00

12 lessons- $375 save $15.00

Complete the form on this page.  Let us know who will receive your gift in the message box and what instrument they like the best.  Also, let us know which package you are interested in. We will contact you. 

Or for more information, call us at:  601-708-5122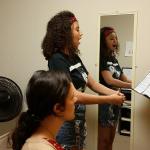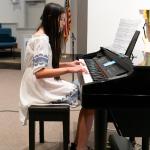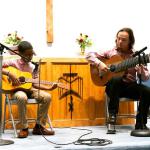 Is my child ready to start lessons?  Read our suggested guidelines per instrument for the best results.  We know that all children learn and understand at different paces so click the tab to see if your child is ready. 


Purchase details for gift certificates.

1. The current offer is not valid for current students but is open to their family members and friends. 

2. Gift Certificates cannot be exchanged nor redeemed for cash or merchandise. 3. Call or stop by to set up your lessons. Upon redemption, the recipient of the gift certificate will be assigned a weekly appointment with an instructor.

4. Once lessons have begun they must be used in weekly succession until completed. ex. Eight certificate lessons must be completed in eight weeks.  You may not break the certificate into lessons four lessons one month, skip several weeks then resume the next four.